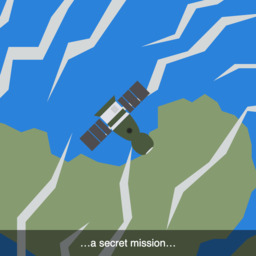 Soyuz 404
• 1,009 Lines • JavaScript • Unlicense
A space adventure in 13 kilobytes you can play through during your lunch break.
Works on your phone, too. Hold and move your finger on the screen to explore a scene. When you lift your finger over something, that something is used.
This is a slightly improved version of a game I wrote for js13kgames 2020.
PS: the formula, which plays a significant role in the game, is not made up, but the real spacetime interval equation.