Humwin & Darbold
• 1,382 Lines • JavaScript • Unlicense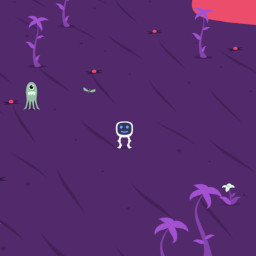 A small action adventure for js13kGames 2021 "Space". 12703 bytes (95%).
Humwin, your friendly space exploring robot, is in search for his pal Darbold, who has gone missing on a strange planet. What happened to him and where is he?
Unfortunately, the game turned out to be too unforgiving and I failed to make the solution clear. So here's a hopefully better post-compo version.